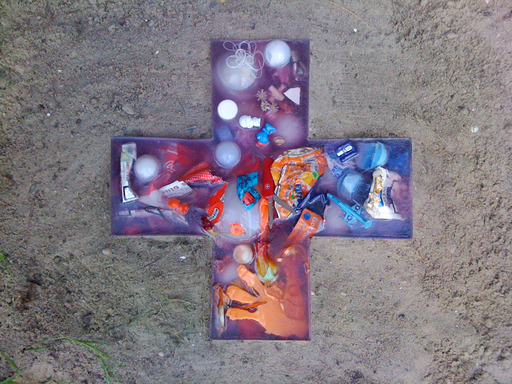 When I look back in life and think of important moments, these are my quests for things, which are just there, everywhere. And also the hours of drawing, painting, fantasizing.
I am born in Bern, Switzerland and with my 2 sisters and parents we often moved. The biggest move was the one to Holland, Amsterdam. Our first address was in a pension, where the 5 of us lived together in 1 room. Afterwards we moved to an apartment building, another apartment building ...another one...one more...then we moved to a house in a row.
I roamed, found, feeled, smelled and fantasized:
Which animal came this bone from? What did this animal experience in his live and how did it die?
How long did it take to form the stone in this shape? Did someone allready grapped the stone and throw it away again?
Who drank out of this rusted can? Was it a happy or sad person?
The (for me) valuable things I put in my pockets: from rock crystal, to old toys, to dried poop.
Still I do. I feel happy with these objects. Often they take part in my art.